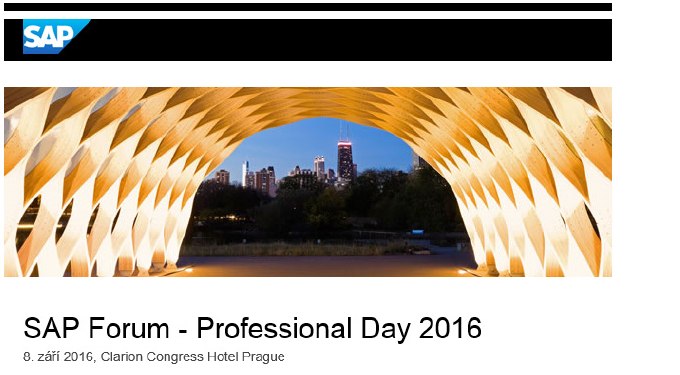 On Thursday, 8 September 2016, we participated in SAP Forum – Professional Day 2016 put on by SAP. We attended various presentations (for example Presenting the SAP User Group CZ and SK, SAP and Localization, Internet of Things, or Today's Challenges in Sales and Marketing), workshops (SAP S/4HANA workshop with hands on experience with SAP S4/HANA), and checked out interesting SAP showcases (for example the SAP Digital Boardroom, a tool used to mange management meetings quicker and more effective, using the SAP BusinessObjects Cloud platform).
We're looking forward to the next SAP Forum!
More information regarding our translations for SAP is available here.